Home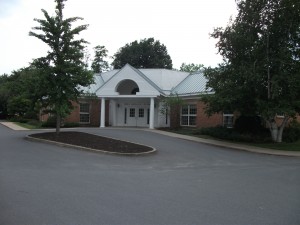 We welcome you as a patient and appreciate the opportunity to provide you with medical services.  We want you to be aware of our policies and methods of practice.  The more you know, the more we can offer fast and efficient service.  We hope the information on this website answers most of your questions.  All members of our practice operate as a team.  If your Primary Care Physician is not available, their Physician's Assistants or Nurse Practitioners are available to provide care.
Irongate Family Practice Associates is one of the area's forerunners in adopting the principles of The Patient Centered Medical Home. Our main goal is to provide you with all that you need in one location. We want to keep you well and if you have been ill, help you return to good health as soon as possible. We include:
Same-day scheduling.
Help in arranging care by specialists.
Enhanced chronic disease management for healthy outcomes.
Our services extend to persons of all ages.
We offer a full service laboratory as well as radiology services that include standard x-rays,  mammography, DEXA Scan and Ultrasound.
Managing wellness with state-of-the-art preventive services as well as acute and chronic disease such as diabetes, high blood pressure, arthritis and lung diseases.
DOT Physicals are available with Michael Connell, PA in Dr Filion's office and with Carlie Adams in Dr. Cunningham's office..
Patient Portal
Patients of Irongate Family Practice Associates can now communicate with our practice electronically through our PATIENT PORTAL
Please do not use the portal to cancel appointments with less than 24 hours notice. Weekend and holidays do not count. Therefore, in order to cancel a Monday appointment, we would need to receive your message by Noon on the preceeding Friday. Thanks!
Our practice now has a patient portal available from this website. This allows you to have access to your medications, labs, medical history and more. You will also be able to request prescription refills and message your provider. To get started, you must have a personal activation code. Please contact our office for this code if you wish to activate your account.
Once you have your code, simply click on the Patient Portal link. Then, click on the link Activate Patient Portal Account. You will be prompted with directions for completing information and navigating the site.
Please be as thorough as possible when filling out your personal information and medical history to help us provide you the best medical care possible.